Frank shares memories of his life in this 60 minute conversational.
[ti_audio media="311″ autoplay="1″ volume="100″]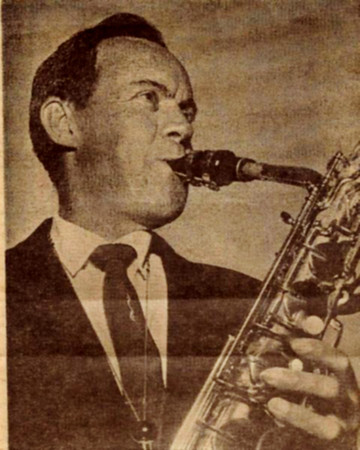 Average Rating:
4.5
out of
5
based on
260
user reviews.
2 Comments »
Comment by Amy Nell Padgett Saylors — August 11, 2010 @ 5:44 pm

Dear Hess Family,
I sat and listened to the entire 60 minutes of Mr. Hess recollecting his past. I have so many fond memories of him. I wish I would have taken the time to go see him before he passed. I think he would have remembered me and I would have loved to have been able to share with him how much I loved him and loved being in one of his bands and how proud I always was to be a Parkway Panther because of him. Lord knows we couldn't brag about the football team even though we were proud of those guys too. Danny, it was such a great idea to have him just sit and talk about his life and to get it on tape. We should all have been so lucky to have thought of that with our own parents or grandparents. Thanks so much for sharing with everyone Danny. Thanks for giving me the opportunity to have your dad in my life and for allowing me a little bit of a blast from the past at the memorial service at the new PHS. My years at Elm Grove and PHS were absolutely some of the best of my life and Mr. Green and Mr. Hess were the largest part of my happiness at school. I will always remember.
Sincerely, Amy Nell Padgett Saylors – PHS '79

Comment by admin — August 11, 2010 @ 9:14 pm

Thank you for the comment Amy; we appreciate the kind words.
RSS feed for comments on this post. TrackBack URI
Leave a comment