Full uncut video from the Frank Hess Memorial.
Average Rating:
5
out of
5
based on
218
user reviews.
Frank shares memories of his life in this 60 minute conversational.
[ti_audio media="311″ autoplay="1″ volume="100″]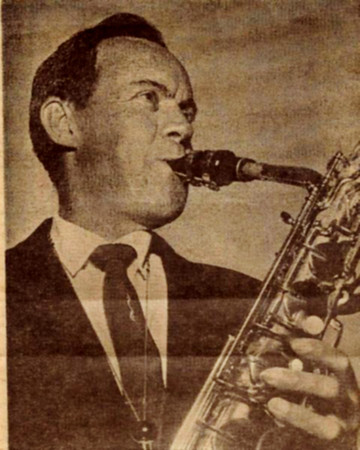 Average Rating:
4.5
out of
5
based on
179
user reviews.
This booklet was handed out at the memorial service for Frank.
An excerpt from the opening page of the booklet:
The following are a few of the hundreds of great messages sent to or about Mr. Frank Hess by his band students and family around the time of his passing. Those written prior to his death were read to him. The messages allowed him to fully understand what a positive impact he made and continues to make in the lives of many. They also allowed him to relive lots of fun times. The Hess family sincerely appreciates everyone for giving him a tremendous amount of comfort, pleasure and love at the time he needed it most.
Hess Memorial Booklet Hess Memorial Booklet Cover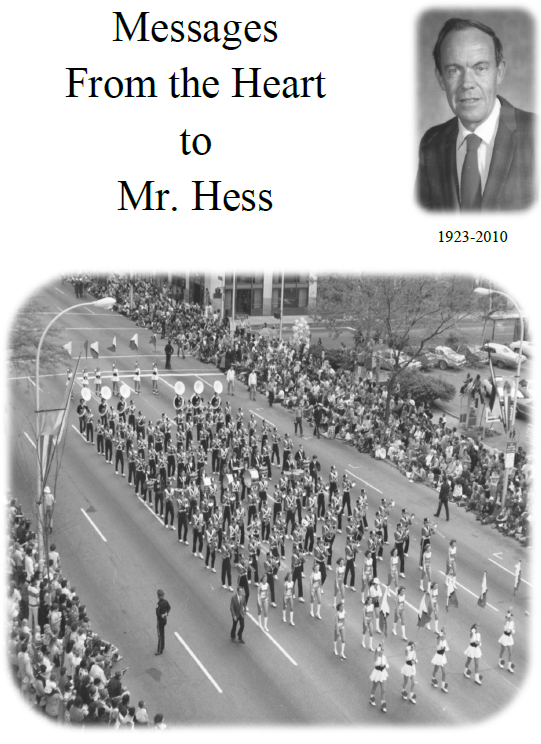 Average Rating:
4.9
out of
5
based on
198
user reviews.